Randall Flood: Bring on The Magic
–
74,128
words (
complete!
)
Tomb of Tomes: Irving Wishbutton 3
–
0
words written so far (about
0%
complete)
GHOST COAST AND ROANOKE
Posted on July 6, 2017
Had an out-of-the-blue inspiration, while writing Ghost Coast this week.

I love it when major story ideas burst forth, seemingly out of nowhere. These ideas dare you to insert them into your story, press you to be good enough to make them work.

I had such an idea with the maiden in the marsh. I decided to link her to the Lost Colony. Once I got that idea, I delved into the sparse history of Roanoke, finding what little is known to be oh so interesting. My brain began making sense of how I could work this into the ghost's origins and also supply a suitably twisted answer for what truly happened to the Lost Colony.

I think I struck supernatural gold. We'll have to see.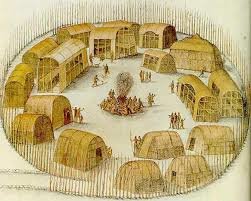 Post a comment...
All recent posts and archives...
February 2018
January 2018
December 2017