Randall Flood: Bring on The Magic
–
74,128
words (
complete!
)
Tomb of Tomes: Irving Wishbutton 3
–
0
words written so far (about
0%
complete)
DARK NORTON
Posted on September 6, 2012
What have I done? Been drawing like crazy, trying to tweak the Norton piece in the inked stage and they're all coming up rotten. Even this one, which is nice and loose, is too dark.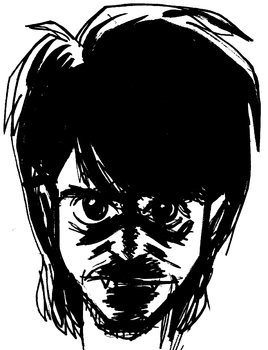 Hoping this weekend I can strike a balance between the looseness of this piece and the kinder version I posted earlier. Not sure if the whistle is going to make the cut.
Post a comment...
All recent posts and archives...
February 2018
January 2018
December 2017