Randall Flood: Bring on The Magic
–
74,128
words (
complete!
)
Tomb of Tomes: Irving Wishbutton 3
–
0
words written so far (about
0%
complete)
FROM THE VAULT: ONE
Posted on November 10, 2012
As I was going through my file cabinet to find the original comic script to Marshall: Godling of War, I found a ton of art that I never published anywhere. I culled about 25 really neat pieces and they will appear two at a time in this feature.

This first one is a test drawing for a fantasy series that I never explored further: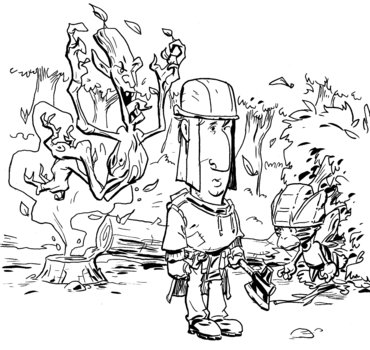 And here's a hula-hooping Death: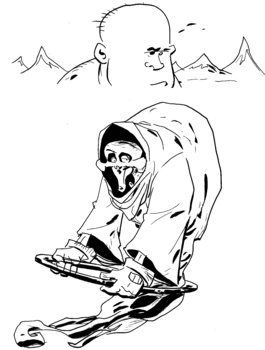 Not really sure why there's a bald man on the top of the illo.
Post a comment...
All recent posts and archives...
February 2018
January 2018
December 2017