Randall Flood: Bring on The Magic
–
74,128
words (
complete!
)
Tomb of Tomes: Irving Wishbutton 3
–
0
words written so far (about
0%
complete)
HERE IS WHERE I . . . COVER REVEAL!
Posted on July 23, 2016
Here is the awesome cover for Here Is Where I . . . Keith Robinson really worked his design magic on this one!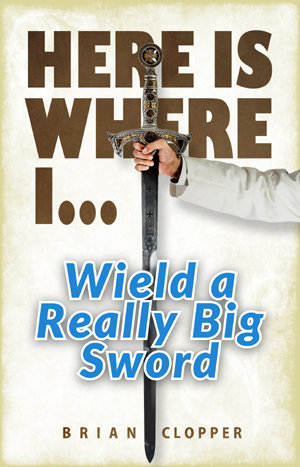 Summary:

Gideon Thump knows magic abounds in his town, that a tight crew of his classmates are secretly champions of the light and face down evil on a daily basis. All he needs is proof. He foolishly trails their leader and soon finds himself no longer a simple observer. Dropped inadvertently into the role of the major hero, with heavy sword and all, Gideon must win over a supporting cast that blames him for the loss of one of their own, while facing down magical baddies that are thoroughly modern and a little absurd.

Making matters worse, his annoying cousin moves in with him and runs afoul of magic herself. With a sinister foe dead set on harvesting Gideon's fledgling magic, he must rally the troops and employ his addled wits to carve out a destiny that doesn't result in him shuffling off this mortal coil.
Post a comment...
All recent posts and archives...
February 2018
January 2018
December 2017