Randall Flood: Bring on The Magic
–
74,128
words (
complete!
)
Tomb of Tomes: Irving Wishbutton 3
–
0
words written so far (about
0%
complete)
IT'S BACK TO SCHOOL AND TIME TO DRAW CARTOONS FOR THE KIDDIES! PLUS DR. STRANGE!
Posted on August 19, 2016
We've been back to school for three weeks, and my classes have been working hard. They buy original cartoons from me using their Clopper Cash. I passed 100 cartoons in only three weeks. This class may pass my record of 1400 cartoons in one year. We'll see.

All told, I've probably done over 15,000 cartoons in my teaching career. Lots of former students tell me they still hold onto them.

Below are two cartoons I did. The plant one was from my imagination and cost that student $50. The killer robot chasing a lava hero was a requested one and that costs $70. I was particularly taken by how these turned out and decided to share the two stages of these particular drawings. These typically take about ten minutes to do.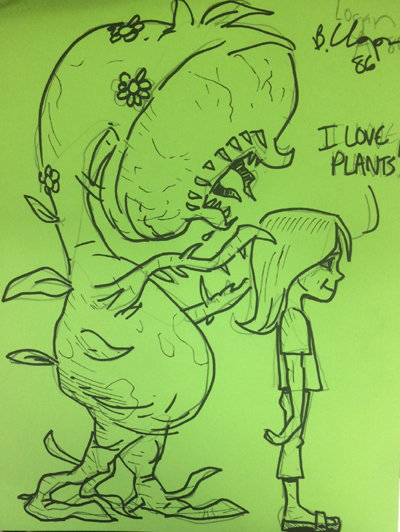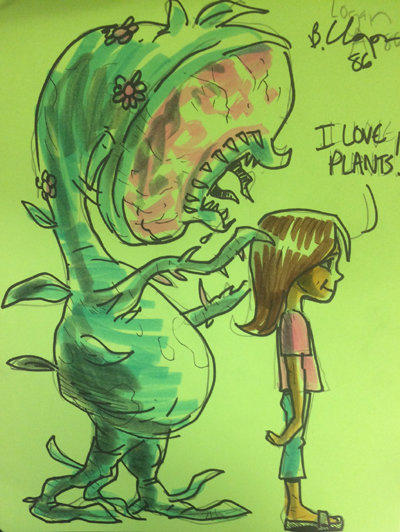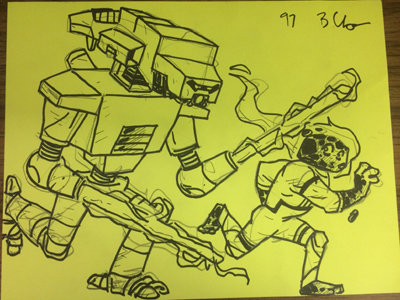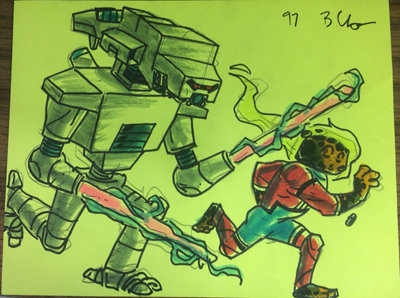 And, just because I want to, here are three Funko figures that sit at my desk.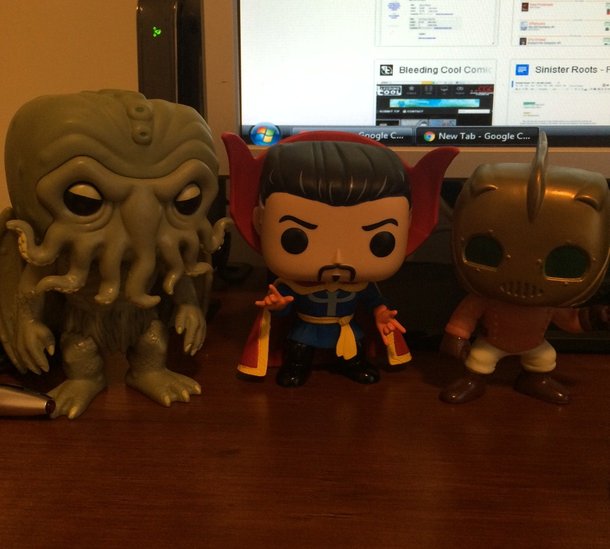 Post a comment...
All recent posts and archives...
February 2018
January 2018
December 2017