Randall Flood: Bring on The Magic
–
74,128
words (
complete!
)
Tomb of Tomes: Irving Wishbutton 3
–
0
words written so far (about
0%
complete)
MORE SKETCHES FOR STUDENTS HELP ME TO WORK OUT MY MONSTERS
Posted on December 16, 2014
The class has been very interested in seeing my designs for the spirits from Fractured and Unearthed and the new character designs for the revamped Monsters in Boxers.

Here are the quick Sharpie drawings: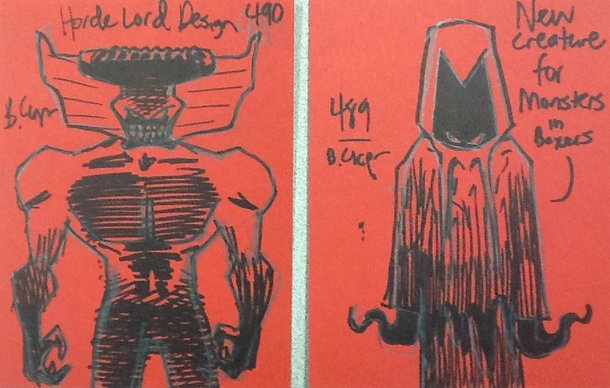 The above sketches are of Horde Lord and then some new creature from the Chaos Realm.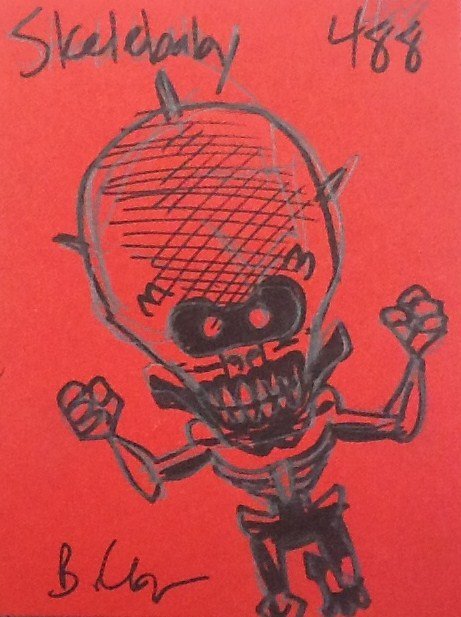 This is a nasty little creature that's very much a piranha.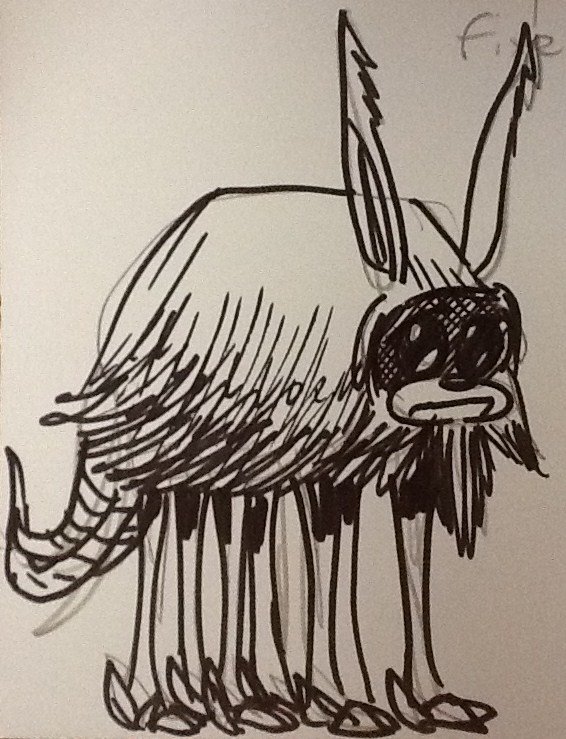 This is a revised Fixer from the Fractured series. I fixed his ears and made him have six legs. We found out more of what it looked like as we read the book in class and this sketch is close to its true look.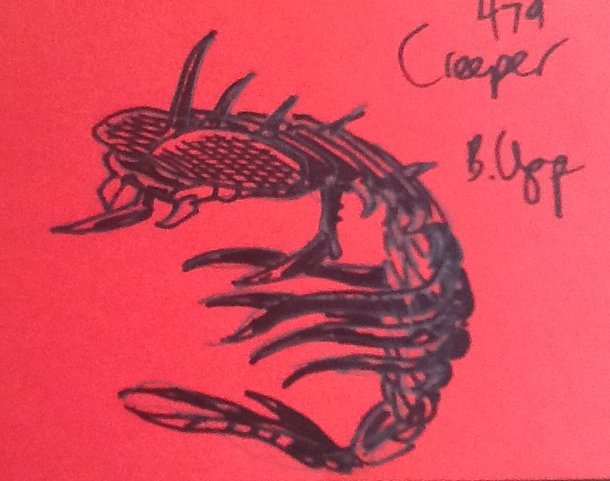 This is my first attempt at a Creeper. I notice the red cardstock doesn't photograph as well as the lighter colors. I will be sketching on lighter paper from now on.


Look for more monsters from both series to pop up soon.
Post a comment...
All recent posts and archives...
January 2018
December 2017
November 2017