Randall Flood: Bring on The Magic
–
74,128
words (
complete!
)
Tomb of Tomes: Irving Wishbutton 3
–
0
words written so far (about
0%
complete)
PENNAME PROJECT REVEALED
Posted on August 13, 2014
So this penname project is one I think I can share here. It's a self-aware romantic comedy called We Three Meet. Below is a cover rough. The final cover will be much cleaner and I hope to debut it in the next few weeks.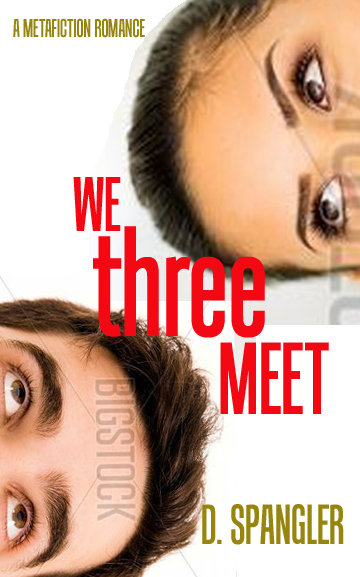 D. Spangler. It's kind of fun to concoct a goofy penname. I always wanted to be credited with my first name just an initial. Woo, mysterious.

I would place it in the New Adult category. It takes a lot of its inspiration from the 80s rom-coms I subjected myself to in my youth.
Post a comment...
All recent posts and archives...
February 2018
January 2018
December 2017