Randall Flood: Bring on The Magic
–
74,128
words (
complete!
)
Tomb of Tomes: Irving Wishbutton 3
–
0
words written so far (about
0%
complete)
RANDALL FLOOD: BRING ON THE MAGIC COVER REVEAL!
Posted on January 7, 2018
Keith Robinson has done it again. Below is the cover for Randall Flood. The new title is Bring On the Magic: An Adventure With Randall Flood. Keith suggested switching the titles, and I think it makes for a stronger design. Part of me feared going with Randall Flood as the title would make it seem like the author's name when it was the character's name.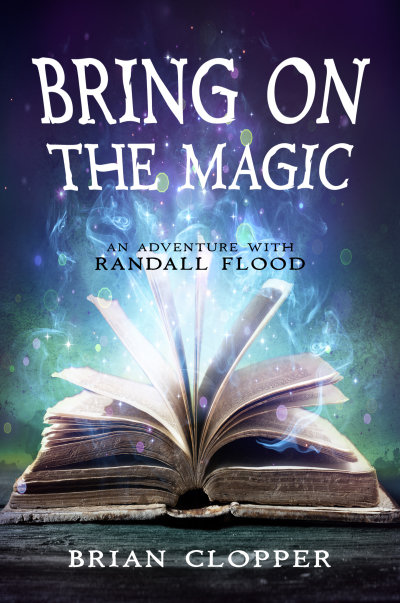 if everything proceeds apace, the novel should debut in May!
Post a comment...
All recent posts and archives...
January 2018
December 2017
November 2017