Randall Flood: Bring on The Magic
–
74,128
words (
complete!
)
Tomb of Tomes: Irving Wishbutton 3
–
0
words written so far (about
0%
complete)
UNEARTHED COVER UNVEILED
Posted on September 22, 2014
Keith Robinson has released the finished cover to our next joint effort. I am so excited to be working on this book with him. I just wrote a good portion of my first chapter and also did some research on fungi and bioluminescence.

I will post some behind-the-scenes details regarding the gestation and progress of this project as we work on it over the next two months. We each plan on finishing our respective halves of the book by the middle of November and then use December to work it over. I am hoping it will be out in January 2015.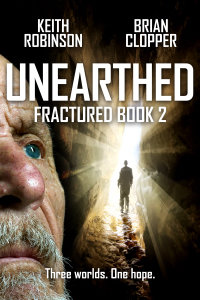 Post a comment...
All recent posts and archives...
February 2018
January 2018
December 2017