Randall Flood: Bring on The Magic
–
74,128
words (
complete!
)
Tomb of Tomes: Irving Wishbutton 3
–
0
words written so far (about
0%
complete)
PLAYING WITH NEW SCANNER
Posted on August 31, 2012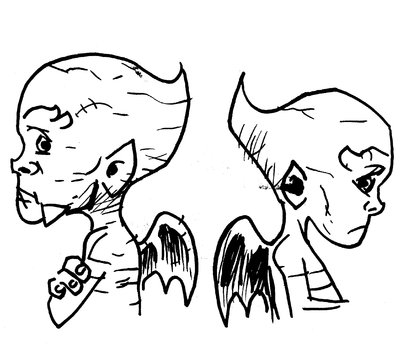 The above is a quick sketch of the Graham 2 cover scanned in using my new scanner. I am trying to get used to this new tool. I scanned it as a Tiff like I use to with my old line art. I hope that's the right thing to do.

Off to make corrections to the script. Thanks to Keith Robinson, I've got a ton of really observant edits to work out.
Post a comment...
All recent posts and archives...
January 2018
December 2017
November 2017